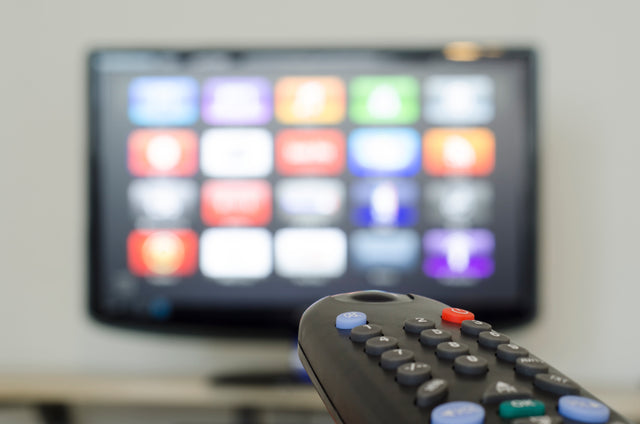 Dotcom Marketing Grows Up
The Largest Internet Brands Rely on TV for Growth
Today we hear more and more that an increasing percentage of traditional brand marketing budgets are being shifted to online advertising in a proverbial Holy Grail search for low cost customer and revenue acquisition.  And that is happening.
But, you might be surprised to learn that those who perhaps know the most about online marketing, the Internet pure-plays themselves, are following an entirely different route to growth. Television.
A recent CAB (Cable Television Advertising Bureau) whitepaper illustrates some powerful dynamics happening among the largest, best known Internet brands, or pure plays as they are known. In "
What's Driving Digital
", we see a strong case for television not just driving traffic, but for driving revenue growth. Even better, this revenue growth is being realized in the first year on television.
Let's take a look at some of these impressive metrics:
Pure-play Internet brands (companies such as TripAdvisor, Ancestry.com, LegalZoom.com) whose businesses are solely reliant on Internet traffic to drive revenue, spent over 4 billion dollars on TV advertising in 2013 alone.

Over the past five years, TV investment by pure-play Internet brands has increased over a third (with Cable garnering over 70% of those of dollars).

In an analysis of 75 pure-play Internet advertisers, 85% of them showed a direct relationship between TV spend and increased website traffic. Conversely, as spend went down, so did site traffic.
And it gets even better. We've known for a while now that TV can and does drive website traffic. But does it convert? Does that ad spend equate to revenues? The answer is absolutely. An analysis of TV spend vs. Revenues reveals that:
Across twelve different product categories, TV generated increased revenue from the first year on-air at an 11:1 ratio, that is $11 in revenues for each $1 spent.
Across six major Internet brand companies, TV increases revenues at a pace of $25 in revenue for each $1 in ad spend.
So why are companies whose brands were built through the Internet shifting their ad budgets to TV is such a rapid fashion? The answer is simple. No other marketing channel works harder on a contribution basis than television. Whether it's traffic, leads or revenues, TV is the largest driver in scaling a business.
As noted in Deloitte's "
State of Media Democracy
" report, 64% of web respondents stated they visited a site after seeing a TV ad. In contrast, 49% responded as a result of an online ad and 12% as a result of a mobile ad.
It's clear that when it comes to the inevitable question of how do I scale my company online, TV has been and will continue to be one of the soundest advertising investments you can make.