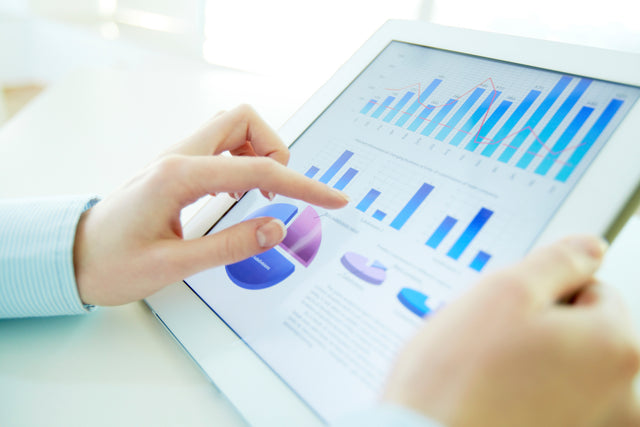 Five Days to a 30% or Better Increase in Your Web Conversions
As an agency, we enjoy a unique perspective on data – that is, we see consumer web purchasing behaviors across many different product campaigns, in many different categories, all at once. Day in and day out, week after week, month after month. Regardless of category, predictable patterns amalgamate and provide us reliable trends upon which we can help our clients better merchandise their web efforts.
In just about every case, a 30% improvement in web conversions moves a mediocre campaign into success territory. If your web conversion rates - particularly with mobile traffic - are lagging, here are five consumer mindsets you can address in one business week.  
Day 1. Answer These Two Questions First
Consumers buy products and services for any number of reasons – and usually you only need to satisfy a few basic questions in most cases to get the sale. Make sure you answer the two most often asked questions by consumers high up on the page first – 1) what do I need to do to see the benefit of the product, and 2) how much does it cost? Armed with that info, consumers will make a quick price-to-value ratio calculation and determine if they are ready to transact or not. Once you've gotten those two key transaction requirements out of the way, you can then language your copy to provide further detail and reasons to believe.
Day 2.  Avoid Intimidating Copy
The more you tell, the more you sell, right? Wrong. Most consumers only need to read a few key points to satisfy their mental checklist required to make a purchasing decision. In short, the better you tell, the more you sell. Heavy copy impedes sales – especially with long scrolling mobile or responsive sites. In fact, in hundreds of variant tested landing pages, we always see lean copy pages convert much higher. Avoid creating more questions than answers in the consumer's mind with tight copy and strategic links if the reader needs more information.
Day 3. Video Sells
Video is the greatest salesman on your site. And a quick video how-to for your product or service will get views, lots of views, and can be the single biggest selling mechanism on your site. It's not hard to create, and it doesn't cost a lot of money if you don't want it to. Point a camera and go. And put it high up on your landing page versus under a tab or link. Variant page testing proves video sells.
Day 4. Increase Your Offer Value
When discussing campaign ROI with our clients, a key topic we address is average order value, and price to value ratio. With a sunk to cost to acquire your web visitor, it is essential you then generate a revenue per visit level that can drive your campaign. And the quickest way you can do that is creating value-based offers upon checkout. In testing, we see a typical average order can be increased 30-50% by kitting, bundling and merchandising the product offer. Consumers are willing to pay more to get more, if presented properly.
Day 5. Stop Sabotaging the Sale
Perhaps the simplest of all things you can do to increase conversions is to ensure you do not have inadvertent stop signs at the point of purchases. Have you surrounded your Buy or Checkout buttons with disclaimer links, asterisks, T&C's or other language unnecessarily? If so, you are creating doubt in the consumer's mind at the point of purchase. In variant testing, we have seen as much as a 50% decrease in conversions when disclaimer type language is in close proximity to Buy buttons. From a legal standpoint, you absolutely must be genuine in any disclosures you need to make, and they should be easy to locate. However, in most cases, they typically do not need to be executed at point of purchase.
​
With just a little time and not much effort in terms of web design, you can affect your web conversion significantly. Once you have these five steps completed, keep going. What you can do the following week to push conversion rates even higher?
Have more comprehensive issues with your site or web conversions? 
Contact us today
 for additional context of how your site's performance measures against others.